A New Gardening Year
Thankfully, another dreary winter has passed, and the spring gardening is well underway at The Potted Cottage. The plants are looking refreshed after two days of much-needed rain, and next week should kick off a nice growth spurt.
Unfortunately, the garden pests are also beginning a new year. Treatment for them will have to begin next week, to prevent damage.
The new front landscape is nearly complete, and I have high hopes for the new tropical design. The plants are acclimating well, now the wait begins for the new growth to fill in.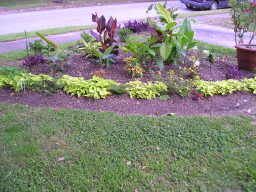 The Japanese Morning Glories appreciate the warmer weather of late, and will soon begin to climb the arches.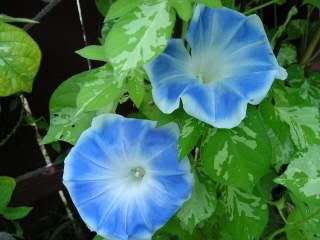 The Blaze climbing rose is in full bloom,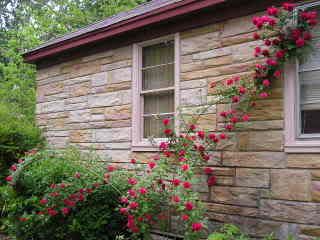 and is covering the south side of the house nicely, and the Peace rose is loaded with huge, fragrant blooms.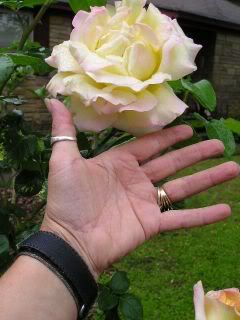 The red and white Impatiens lining the walkways are beginning to bloom, and will soon produce a nice edge, while highlighting the same in the window boxes and hanging baskets.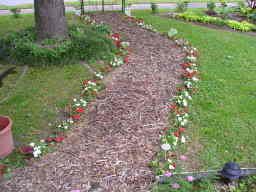 The Hostas have returned with a vengeance, surrounding the front pond and waterfall,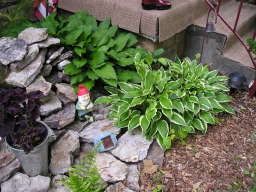 as well as the foundation bed.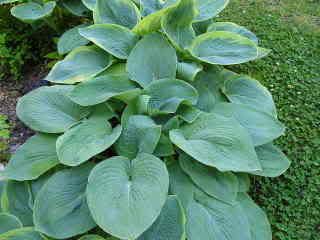 The Brugmansia trees have been returned to their bed, and are putting out nice new growth.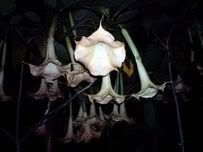 Use of the front door has been temporarily stopped, as a Robin has built her nest in the grapevine wreath hanging there.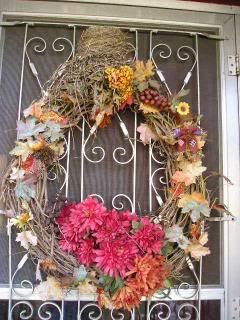 She is sitting on three eggs, which should be hatching in about a week.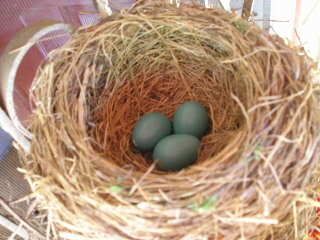 "Mrs. Robinson" is rather tame, and enjoys watching me work, even joining me in the beds to hunt for errant earthworms. Mr. Robinson makes an appearance late each afternoon, standing guard over the nest as Mama takes a break from sitting, to stretch her wings. I'm glad I've been able to give her a garden where she feels comfortable enough to raise a family.